Huck 940 POWERIG®
Product detail on the Huck 940 POWERIG® Electric-powered Hydraulic Power Supply Unit

The Model 940 POWERIG® (940 Hydraulic Power System) is a portable unit sized for moderate production and repair applications. The 940 POWERIG® unit features rugged construction for durability in the field, and the choice of 115 or 220 Volt AC power. The model 940 POWERIG® includes a handle for easy transport, simple adjustable hydraulic outputs and quick-connect couplers for connecting installation tool hoses. See also: Huck 940 Kit (external website).
940 POWERIG® Power Unit Highlights
Weight: 74.5 lbs operational with hydraulic fluid
Power: electric, 115 or 220 volts, single phase
Length: 12.5 in
Height: 18 in
Width: 10.5 in
Flow Rate: 70 cubic in/min @ 5,000 psi
Reservoir Capacity: 1.5 gallons
Options: 220V, 60/50 hertz single phase, 250VDC (volts of direct current electricity)
940 POWERIG® Tool Compatibility
The 940 POWERIG operates the following models of Huck power riveters: 12142, 2480, 2580, 2600, 2624, 2628, 2630 and 507.
Contact us about the 940 POWERIG®
Contact us online or call (866)748-3876 for ordering and shipping information on the Huck 940 POWERIG® Electric-powered Hydraulic Power Supply Unit.
High-Resolution View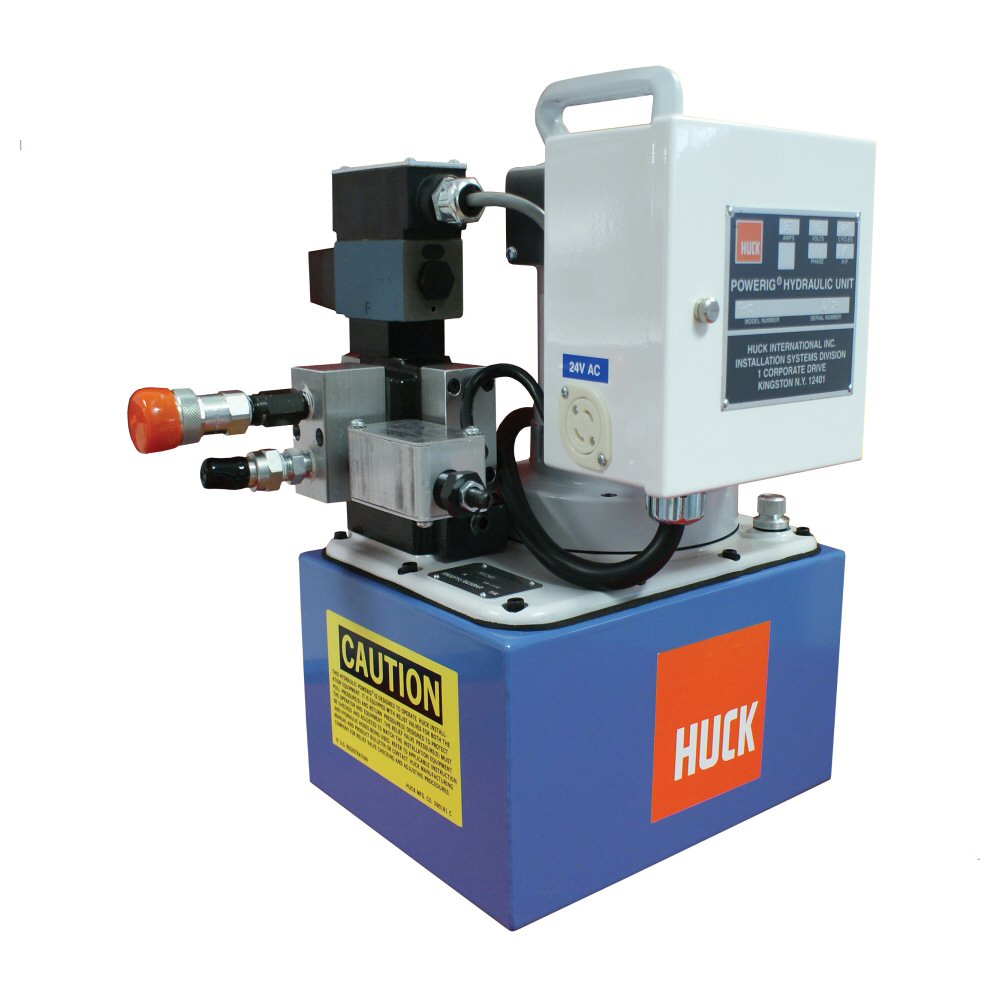 Note: Powerig® is a registered trademark of Alcoa and Alcoa Fastening Systems.