Huck 913h POWERIG® Gas-powered Hydraulic Power Supply Unit
(Huck Power Rig)
Product detail on the Huck 913h POWERIG® Gas-powered Hydraulic Power Supply Unit

The Model 913-H POWERIG® (913 h hydraulic power system) gas-powered Hydraulic Power Supply Unit (Huck Power Rig) is a portable hydraulic unit developed for use with the HUCK line of hydraulic tooling. While this gasoline-powered unit is sized for moderate production and repair applications, its rugged construction makes it well-suited for field use.
913h POWERIG® Power Unit / Power Rig Highlights
Weight: 135 lbs. w/o hydraulic fluid
Power: gasoline
Length: 24 in.
Height: 27 in.
Width: 21 in.
Flow Rate : 70 cu."/min.
Contact us about the 913h POWERIG® / Power Rig
Contact us online or call (866)748-3876 for ordering and shipping information on the Huck 913h POWERIG® gas-powered hydraulic power supply unit / power rig.
High-Resolution View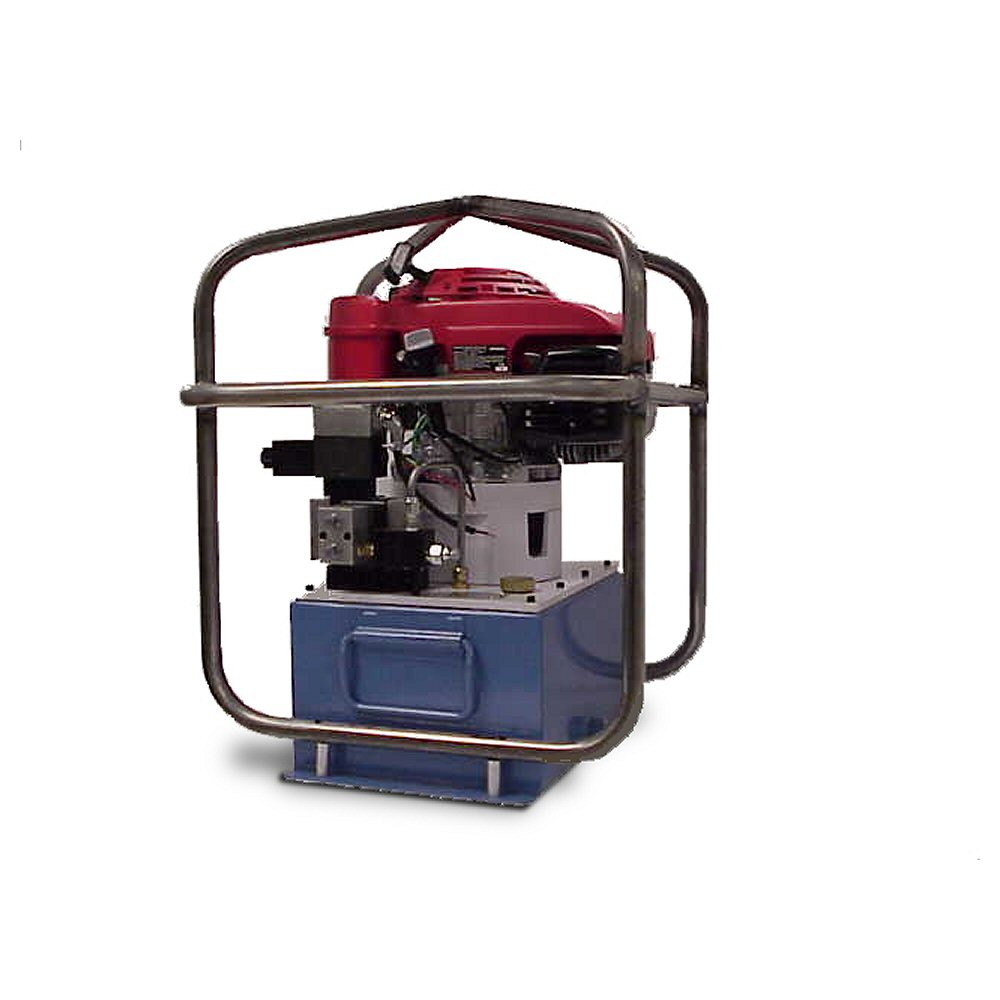 Note: Powerig® is a registered trademark of Alcoa and Alcoa Fastening Systems.